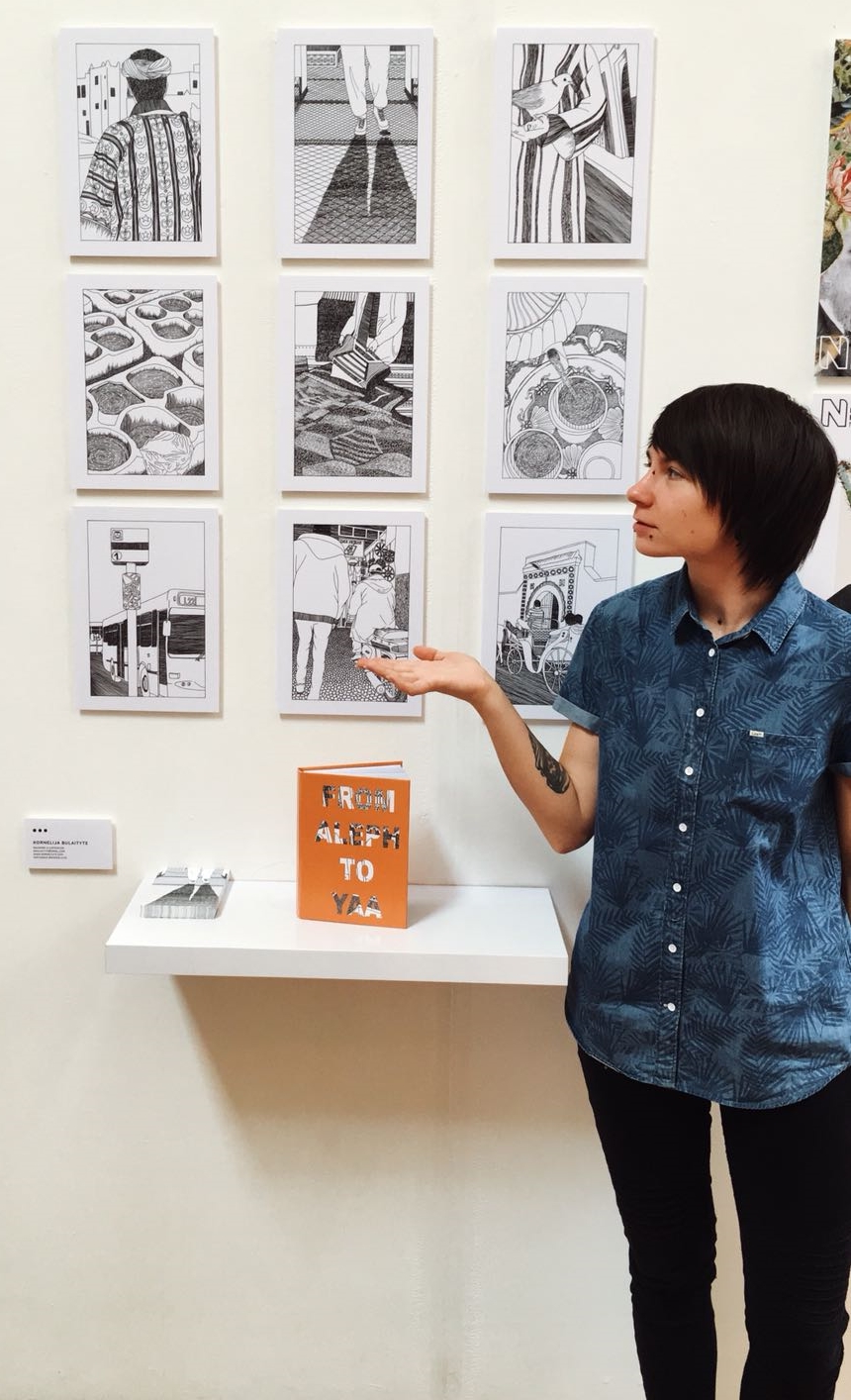 Korneliute is a Lithuanian illustrator based in Suffolk, England who recently graduated from Cambridge School of Art.
With a passion for obsessive line drawing she can produce intense line work at a fast pace. The visual language she uses can be diverse, but generally it includes drawing playful and detailed drawings of figures and environments using fine line and limited colour palette.
Her work is hand drawn using mostly fine liners for outlines and details. For adding colours she uses gouache, acrylics or Photoshop.
Korneliute enjoys working with a variety of themes when telling stories visually. She doesn't limit herself with a certain type of theme, and has an interest for fiction as well as non-fiction.
For all enquiries, please get in touch via email :
kbulaityte@gmail.com



EXHIBITIONS
2018
New Designers: Part 2, Islington Business Design Centre, London, UK (4 - 7 July)
..., Cambridge School of Art Degree Show, Ruskin Gallery, Cambridge, UK (7 - 16 June)
Pop Up Creators: Artwork from an international illustration exchange across Estonia, Latvia, Lithuania & UK, ROSL Arts, Royal Over-Seas League, London, UK (10 April - 20 May)